ABOUT US
Our agency THE BUDAPEST PARTYHOSTESS LUXURY SERVICE is the leading partyhostess agency in Budapest (Hungary) for more than 10 years thank you for our professionalism and for our beautiful and inteligent hostesses.
We work together only with selected and high level hostesses, real models and real beauty queens.
Most of our partyhostesses graduated at university and speak at least 2-3 languages and educated and have excellent communication skills.
We can offer you our partyhostess service for stag parties, for dinners like beautiful companies or for limousine service like hostesses or maybe as a tour guide in the beautiful Budapest or just as partyhostesses who will show you the best clubs and pubs in the city center and have good time and fun together.
We have a wide range of our beautiful hostesses so you can choose between them according to your type or to your requirements.
We can guarantee for you a memorable and perfect event or days with our Partyhostess Team during your stay in Budapest if you really want a high-level service!
---
WHAT WE OFFER
We offer you a full range of services in Budapest.
We can find you the perfect place for your company also special places and we can book it for you.
If you need we can offer you the best clubs and make a table reservation and offer you the best restaurants and book tables for you.
We can send you also limousine to the airport to pick up you and your friends with our beautiful hostess girls.
You can have party time in the limousine drinking champagne and to have a guided tour with the hostesses.
Our hostesses can accompany you for dinner to a restaurant and then you can go to a pub or to disco with them and they will show you the Budapest night life.
We can offer you hostesses also for different day time programs for example for walking guided tour with them or they can accompany you to thermal baths or for shopping.
We are able to organise you the full program for you during your stay in Budapest even if it is a stag party or birthday party or only a city break weekend from the simple party to the extreme wishes.
We can organise also for exemple bodyguard or private driver for you or dj for your private party or private waitress/waitresses or topless waitresses or bodysushi  or striptease show dancers  to make memorable your party time in Budapest!
  THE SERVICES OF OUR HOSTESSES
to accompany you to a dinner to a restaurant
to accompany you and your friends to good clubs and pubs and have party time with you
to be your city guide/ tour guide in Budapest
to accompany you to events or for different programms

---
LOOKING FOR HOSTESS? CONTACT US!
tel: 0036 70 427 58 13 Skype and Viber
info@budapestpartyhostess.com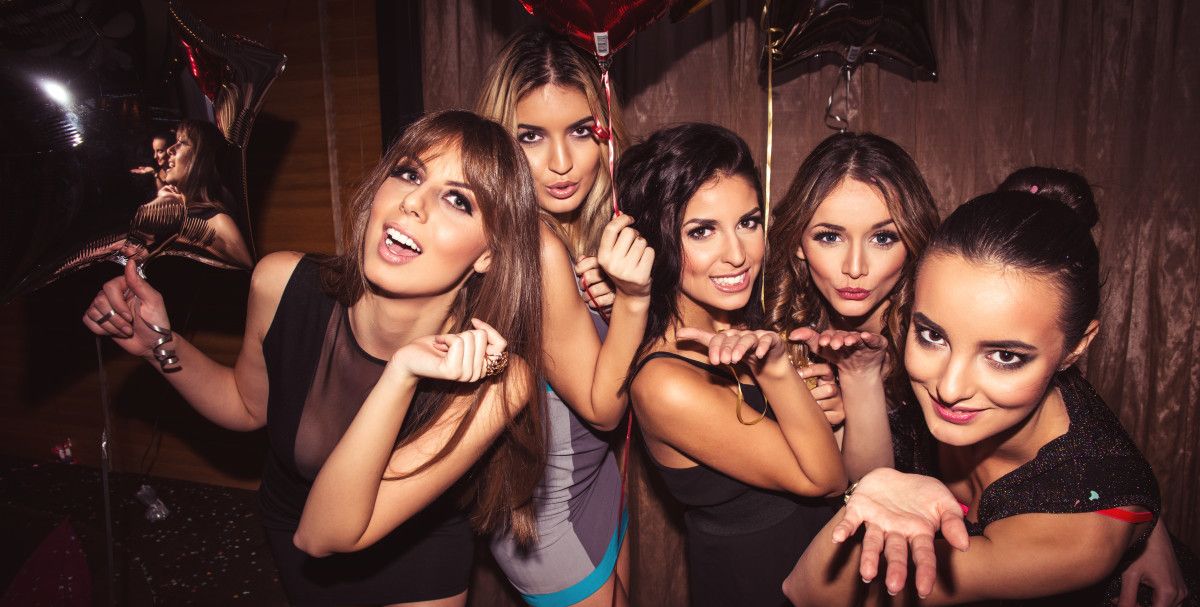 BUDAPEST PARTYHOSTESS LUXURY SERVICE
2018-10-03T12:43:27+00:00
CUSTOMER REVIEW
http://budapestpartyhostess.com/testimonials/customer-reviews/
BUDAPEST PARTYHOSTESS LUXURY SERVICE
2018-10-03T12:43:58+00:00
OUR CUSTOMERS SAID 
http://budapestpartyhostess.com/testimonials/get-testimonials/
0
BUDAPEST PARTYHOSTESS LUXURY SERVICE
" We are 3 guys from Finland and we come for a business trip to Hungary and we worked all day and as we dont know Budapest and good party places so we booked 3 beautiful hostesses who came with us for dinner and then they show us the city and we went to the best clubs. The agency also reserved us vip tables in the clubs so thank you again for that and for the excellent entertaining with your hostesses. "

-Nils-
BUDAPEST PARTYHOSTESS LUXURY SERVICE
2018-10-08T13:33:04+00:00
" We are 3 guys from Finland and we come for a business trip to Hungary and we worked all day and as we dont know Budapest and good party places so we booked 3 beautiful hostesses who came with us for dinner and then they show us the city and we went to the best clubs. The agency also reserved us vip tables in the clubs so thank you again for that and for the excellent entertaining with your hostesses. " -Nils-
http://budapestpartyhostess.com/testimonials/04/
" We came from Italy (Rome) for a stag party weekend in november. The Budapest Partyhostess Agency organised a limousine service for us with beautiful hostess girls who were waiting for us at the airport directly. It was a great surprise for our friend (bachelor) and afterthat we took him to the best club Yellow Budapest with the hostesses. The girls were very kind and partyface and they made the bachelor party for a really unforgettable party night. "

-Giovanni-
BUDAPEST PARTYHOSTESS LUXURY SERVICE
2018-10-03T11:21:41+00:00
" We came from Italy (Rome) for a stag party weekend in november. The Budapest Partyhostess Agency organised a limousine service for us with beautiful hostess girls who were waiting for us at the airport directly. It was a great surprise for our friend (bachelor) and afterthat we took him to the best club Yellow Budapest with the hostesses. The girls were very kind and partyface and they made the bachelor party for a really unforgettable party night. " -Giovanni-
http://budapestpartyhostess.com/testimonials/02/
" Our team came from Denmark for the Formula 1 and we wanted to have good partytime all the weekend so we booked some hostess from the agency who took as to the best clubs of Budapest. At the final night of the Formula 1 Grand prix we went to the Buddha Bar hotel F1 Party and we also took some hostess there and it was an amazing party night at a high level place with our own vip hostesses. We really enjoyed it. "

-Lars-
BUDAPEST PARTYHOSTESS LUXURY SERVICE
2018-10-08T13:32:18+00:00
" Our team came from Denmark for the Formula 1 and we wanted to have good partytime all the weekend so we booked some hostess from the agency who took as to the best clubs of Budapest. At the final night of the Formula 1 Grand prix we went to the Buddha Bar hotel F1 Party and we also took some hostess there and it was an amazing party night at a high level place with our own vip hostesses. We really enjoyed it. " -Lars-
http://budapestpartyhostess.com/testimonials/03/
"We are 3 businessman from USA and we come every summer to Europe for some weeks tour and also to Budapest. We book usually 7-8 hostess from the Budapest Party Hostess Agency and we go for dinner and party with these girls. We every time had really good time with the beautiful girls and its true that the hungarian girls know how to have good party!"

-George-
BUDAPEST PARTYHOSTESS LUXURY SERVICE
2018-10-03T11:21:05+00:00
"We are 3 businessman from USA and we come every summer to Europe for some weeks tour and also to Budapest. We book usually 7-8 hostess from the Budapest Party Hostess Agency and we go for dinner and party with these girls. We every time had really good time with the beautiful girls and its true that the hungarian girls know how to have good party!" -George-
http://budapestpartyhostess.com/testimonials/281/
" Unfortunately I arrived alone to Budapest for a businesstrip from England and then I found your agency so I could have a very good company. I hired a very beautiful hungarian hostess who accompany me for my business meetings and dinners and she came with me as my tour gide for sightseeing tours and also to the famous termal baths and in the evening times also to some clubs. If I had not found your hostess agency I would have been very lonely and in this way it was also a good holiday with a nice company not only a business trip. I will choose your agency for sure also next time! "

- John -
BUDAPEST PARTYHOSTESS LUXURY SERVICE
2018-10-08T13:33:51+00:00
" Unfortunately I arrived alone to Budapest for a businesstrip from England and then I found your agency so I could have a very good company. I hired a very beautiful hungarian hostess who accompany me for my business meetings and dinners and she came with me as my tour gide for sightseeing tours and also to the famous termal baths and in the evening times also to some clubs. If I had not found your hostess agency I would have been very lonely and in this way it was also a good holiday with a nice company not only a business trip. I will choose your agency for sure also next time! " - John -
http://budapestpartyhostess.com/testimonials/05/
0
BUDAPEST PARTYHOSTESS LUXURY SERVICE
---